Holistic perspective and
individual solutions
The owner-managed agency KamiComm exists since more than 30 years.
The Managing Director Katja Balcke and her team support regional, national and international companies.
Our services: the entire spectrum of communication disciplines … and their interaction.
Integrated and interdisciplinary.
We are strongly convinced that communication is productive, effective and tremendously thrilling.
We would like to be your Solution Finder and Problem Solver. No project is too big or too small. More than a service provider, we see ourselves as cooperation partners, committed, motivated, integer and preferably integrated.
The chain of thought always starts with:
the human being in relation to the brand.
With the leitmotif: Make it matter!
For every task, long-term strategy or short-term sales goals, our experts, supported by internal cross-functional teams or freelance talents, design and implement compelling measures.
These can be supposedly "old fashion" solutions or new tools.
Always objective-focused.
We think strategically and analytically, so that the creative work has a substantiated basis.
Our fundamentals:
comprehensive industry knowledge, intensive research, many years of know-how, listening to you carefully, complete insight and understanding, immense enthusiasm and a lot of coffee.
We activate emotions, decisions and memories.
With personal and relevant communication that touches and connects.
Win-win cooperation:

synergy and transparency
Have you already explored our range of services?
And you are interested in one, two or more?
Whether to cover peak performance, project-related or permanent, have you already considered outsourcing specific measures because you do not have the time or resources, e.g. with multilingual and international experience?
More than an agency, we act as your external and integrated team for communication, marketing, events, part or full service, reliable, efficient and with expertise in both strategic and operational areas.
Result-oriented synergy:
You define the goals and your expectations, and we create a valuable action plan with service levels.
Regular and open exchange of information is essential for you and us.
Financial transparency is guaranteed: KamiComm only charges the time spent. No margins, no hidden commissions.
Your advantages:
Flexible availability:
project-related or long-term cooperation
Dynamic presence:
we act on your behalf, for you and your success
Global competence:
holistic thinking and acting
1984-1985
SOGEX PUBLICITE, PARIS
Project manager
1985-1986
FREELANCE, FLORENCE
Communication consulting
1986
THE CARTER COMPANY OF BOSTON
Project manager
1986
WELCH/CURRIER/CURRY, BOSTON
Media planning
1986 – 1989
FRAMAR INTERNATIONAL, PARIS
Account Management
1988-1989
COMM'INSTITUTE, PARIS
Teacher German language and media
Since 1989
KAMICOMM
Founder, Owner, Director
Bob Marley was right !
Beginnings are usually scary, and endings are usually sad, but its everything in between that makes it all worth living.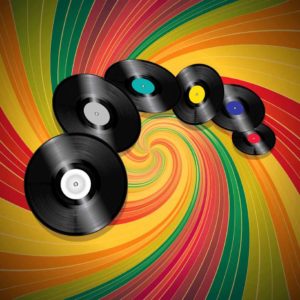 Ain't no mountain high enough !
Good marketing works like good music: the importance of interaction of all instruments and players.
Resonance, variety and variations, charismatic vibrations, prelude, harmony, flexibility and pure perfection.
Some of our mega-likes (not exhaustive, otherwise this page would be endless…)

Jimmy Page magnfies the group and the song in the long version of "Stairway to Heaven"
Freddy Mercury and Brian May in "Bohemian Rhapsody": emotions, goose bumps!
Melissa Etheridge and Joss Stone singing Janis Joplin: All-embracing intensity!
Without the persuasive power of the other band members, James Hetfield's "Nothing else matters" would never have been recorded
Josephine Baker charms with her voice and magic not only in "Blue skies"
C2C's Happy : Always and positively happy to move and dance!
Keith Jarrett proves that classical music and improvisation are not contradictory
John Williams in "Asturias"/Seville : a virtuoso, a single instrument, a space = breathtaking

… that touch and connect
Aidexport (Groupe CIC) – Althoff Privathotels – Chambre de Commerce Nice Côte d'Azur – Four Seasons  Resort Provence at Terre Blanche – Editions Kallos – Erlebnisreich – Event Marketing – Global TBS – Gradian – Grass Roots Germany  – Groupe Lucien Barrière – Heine Edition – Holiday Inn Resort – Kühleis Architekten – Le Cap Estel – Manuscript – MCM – O2C – Office de Tourisme de Cannes – Parafrance Communication – Seagull Pewterer  Canada – Team Seefried  – Techdata – Villa Garbo & Hotel Cavendish – Visit Berlin – Weyou Group